RAISE Snacks x Magic Breakfast
---
1% of every sale of RAISE, will be donated to Magic Breakfast via Work for Good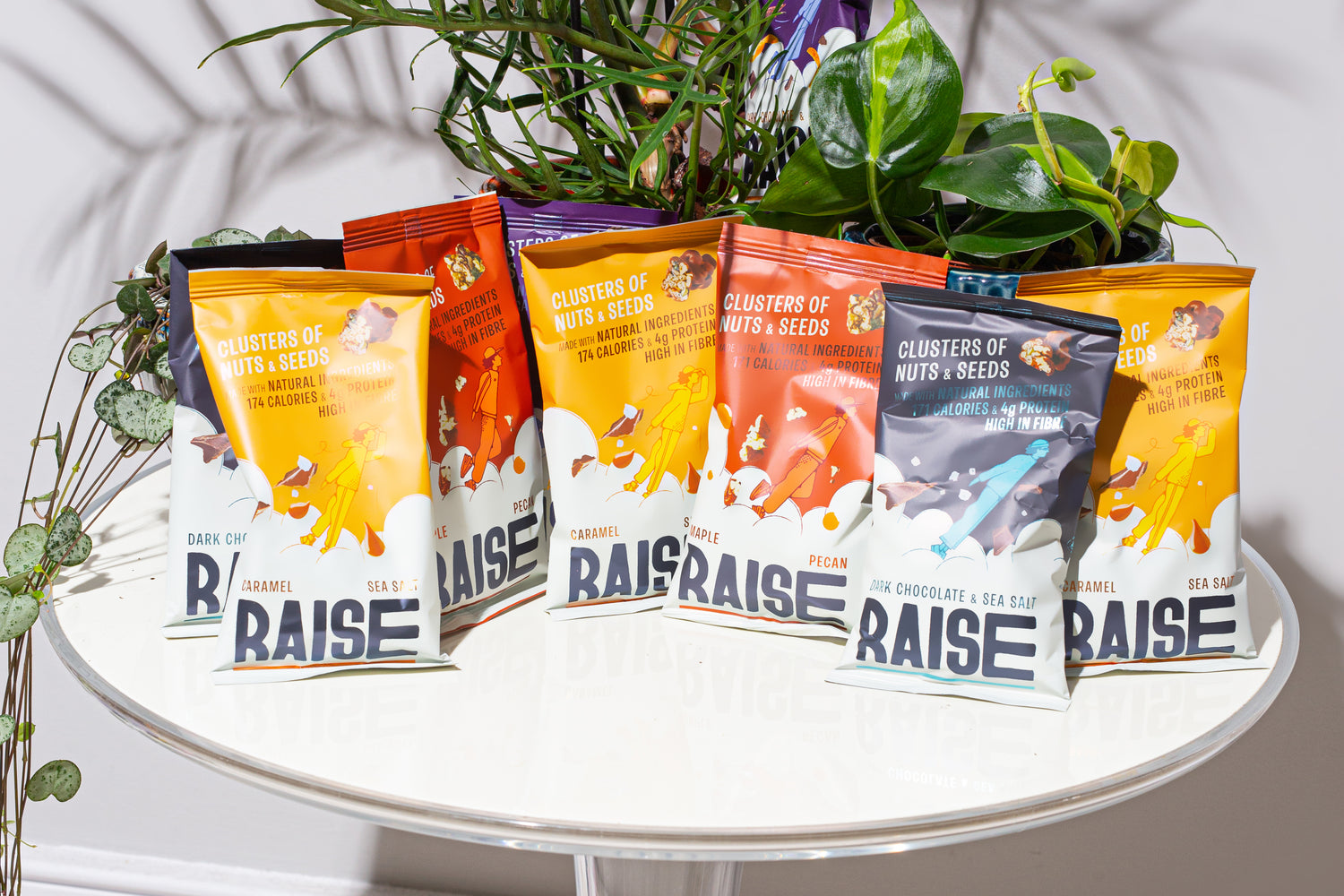 Over 200,000 children normally start their school day with a healthy 'magic' breakfast thanks to the generosity of Magic Breakfast supporters.  However we urgently need to raise more funds to enable them to reach every child in the UK who starts their school day too hungry or malnourished to learn, especially in the light of Covid-19 and the cost of living crisis which have led to many more families struggling financially. 
Every 28p could provide a hungry child with a nutritious breakfast, plus expert support to their school to help reach all pupils at risk of hunger with a healthy meal to fuel their morning of learning.
£4.55 could provide one month of school breakfasts to a hungry child, and expert support from the Magic Breakfast team.
£54.60 could provide a child with nutritious breakfasts every school day for one year, and expert support to their school.
Hunger hurts learning and leaves children unable to achieve their potential.
Free school breakfast improves children's attendance, learning, and behaviour in the classroom. It creates an inclusive environment that boosts well-being. Ultimately, it boosts children's lifelong economic contribution.
With the rising cost of living pushing more families into poverty, the scandal of child hunger is on the rise. 2.5 million children are at risk of starting the day too hungry to learn. Too many students from disadvantaged backgrounds are falling behind because their families are struggling to put food on the table. Join us and ensure that every child is given the chance to achieve their full potential, no matter their background.