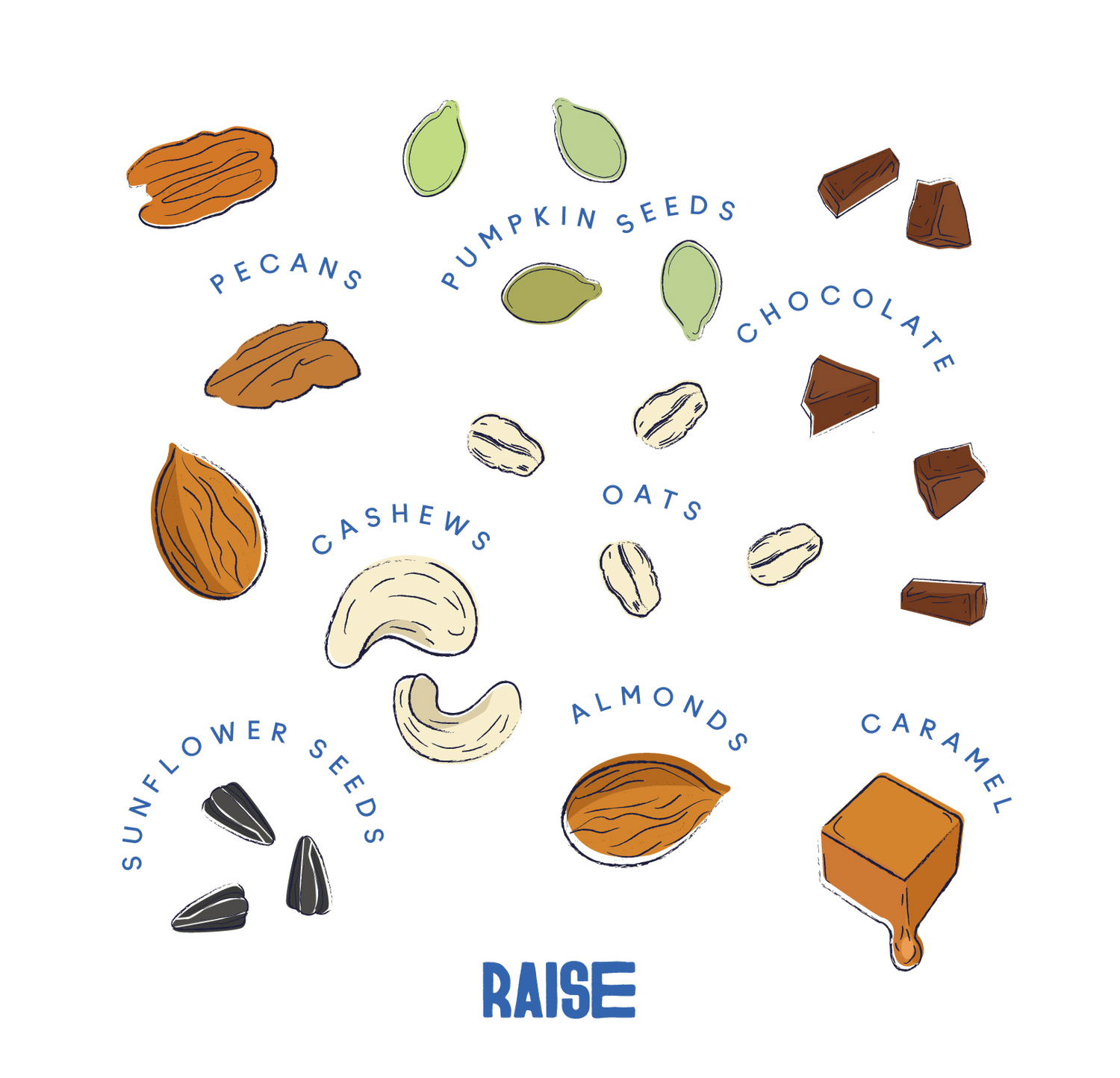 WHAT GOES INTO OUR CLUSTERS, AND WHY THEY'RE GOOD FOR YOU
Lower blood sugar levels, reduce blood pressure and lower cholesterol levels.
They can also reduce hunger, promote weight loss, boost bone health and can potentially lower the risk of getting certain cancers.
They've been linked to benefits like weight loss, improved blood sugar control and a healthier heart.
Improve heart health, prostate health and protection against disease and certain cancers.
Can potentially improve sperm quality and sleep.
Among the healthiest grains on the planet, they're a prebiotic so feed your gut with good bacteria.
They also help to reduce cholesterol and blood sugar levels and increase the feeling of fullness.
CHICORY ROOT FIBRE (instead of sugar)
Feeds gut with good bacteria and improves gut health.
Improves digestion.
May even support weight loss
Keep you energised and satisfied. 
Support a healthy immune system and heart and also promote brain function.